Housing in Florence
The Housing Office is pleased to assist with the housing arrangement process for students. We do not own or lease apartments but work as a facilitator to assist students in finding accommodation during their stay in Florence. The Housing Office's objective is to facilitate the students' study abroad experience. Students choosing to secure housing independently must notify the admissions office. Housing options that we arrange for incoming students are:
Shared Apartment Housing
Italian Family Homestays
Please inquire for detailed information on housing
.

Shared Apartment Housing
Apartment Location:
students are housed in apartments throughout the historic center of Florence, within walking distance from Palazzi and FUA-AUF facilities. The Housing Office will complete assignments only for students who request housing within the designated deadline.

Apartment Layouts:
The apartments are fully furnished and fully functional. Utilities are included in the housing cost. The standard layout of the apartments consists of multiple bedrooms, multiple bathrooms (variable), kitchen, living/dining room space. The bedrooms range from single bedrooms for one occupant (limited availability) to multiple occupancy bedrooms. Although apartments are of the same standard (see below) and have similar facilities, no two apartments are alike. They are not all located in the same neighborhood, but are all within walking distance to our campuses or the nearest bus route.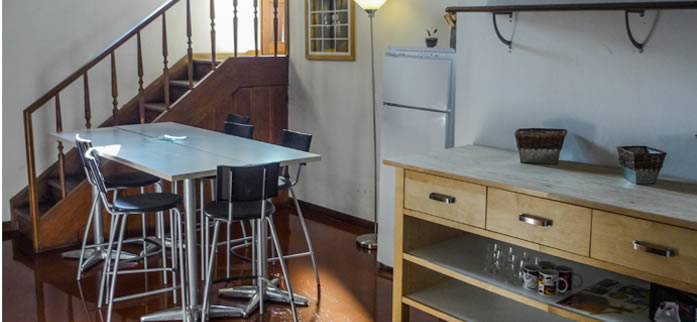 Homestay - La Famiglia Italiana
In a homestay, students will live with a host family and be immersed in the Italian culture and language. Breakfast and dinner are provided Monday through Thursday by the host family. It should be noted that not all host families are a nuclear family with parents and children. Depending on the families, hosts can vary in terms of age and family situation. Students choosing the host family option live with an Italian family within the greater area of Florence and not necessarily in the historic city center. Although the location will be easily connected, most home-stays require a short bus ride to reach the city center and school. Meals will be served at a specific time and students are required to attend dinner, thus punctuality is important as well as notifying in advance the host family when students wish to dine out.
For more information please see the
Housing Brochure
.